Commpartners Peak Conference
KiKi L'Italien
CEO, Speaker, Podcaster, Creative Technologist
Bridging the gap between the virtual and real world, KiKi's keynote not only gets people laughing and thinking, but also doing. She helps clients positioning themselves and their organizations as trusted experts for their members.
KiKi is the CEO of Amplified Growth and an expert in Social, Voice-First Content, and Community Engagement. She runs Association Chat – the industry-leading online community and podcast and she created the association industry's first daily flash briefing skill available on Amazon Alexa smart speakers.
Raffaele Vitelli, CAE
Director, Professional and Workforce Development, National Association of Social Workers
Raffaele is an association executive with 15 years of experience in Professional and Workforce Development, and throughout his career has always looked at ways to leverage technologies in support of adult learning and education initiatives. He strongly believes that professional societies or trade organizations have a responsibility to ensure that the field they represent is composed of trained, informed professionals, and that developing human capital is an important strategic function for every competitive organization.
Raffaele is an ASAE Certified Association Executive (CAE), and currently holds the position of Director of Professional and Workforce Development at the National Association of Social Workers, and previously served in similar capacities for a trade association, America's Health Insurance Plans, and for-profit organizations
Rich Finstein
CommPartners, CEO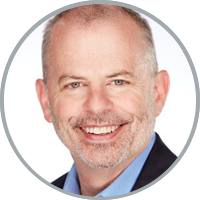 Rich founded CommPartners as a provider of online learning services and events in 1994. His vision was to create a culture where people could learn, advance their careers and have fun. He has a passion for helping clients connect with their communities through education. Rich graduated from the University of Maryland and did his graduate work at Marymount University in instructional design. He now lives in Columbia, Md., with his wife of over 35 years. He has two grown children. Rich enjoys marathon running, biking, tennis and rooting for Baltimore sports teams.
Meghan Gowen
CommPartners, Vice President, Client Development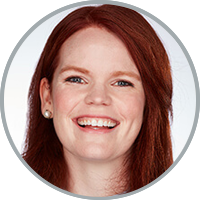 Meghan is an Upstate New York Native who graduated from James Madison University. Starting with the company in 2007, Meghan has evolved to be a leader at CommPartners, directing our client development efforts. She enjoys strategizing with clients and exploring new avenues of delivering their online education. Her background working as an Event Producer and Client Development Representative has prepared her well for this position. Meghan feels fortunate to work for a company that provides outstanding service. Outside of the office, Meghan can be found chasing her two kids, catching up with friends and family and on the hunt for home décor finds.
Bryan Ranharter
CommPartners, Multimedia Producer
Bryan is a two-in-one creative and technical powerhouse with a BFA from New York University and 10 years of experience. He enjoys producing compelling, enriching and invigorating multimedia experiences with cutting-edge technologies.
Richard Loomis
Manager, Conference and Event Planning for the National Association of Social Workers
Richard Loomis is Manager, Conference and Event Planning for the National Association of Social Workers, Washington, DC. In this role he has responsibility for the organization, development and execution of NASW's signature event, the NASW National Conference. In addition, he provides leadership for the development and implementation of NASW Virtual Conferences. He also manages NASW's daily e-newsletter, "Social Work SmartBrief." He has more than twenty-five years of experience in member-based organization management.
Richard is formerly Vice President of the Center for Leadership Development for the U.S. Chamber of Commerce where he provided overall management for programs and services for the U.S. Chamber's 3,000 state, metro and local chambers of commerce and 1,000 trade and professional association members. He also served as a member of the faculty of the Institute for Organization Management for more than 15 years.
Richard has authored and contributed to management publications for member-based organizations and has conducted organization development programs for associations in Egypt, Cambodia, and Amman, Jordan.
Erin Snyder
Vice President, Sponsorship and Deputy Chief of Staff Consumer Bankers Association
Erin serves as Vice President of Sponsorship and Deputy Chief of Staff at Consumer Bankers Association, a 100-year old trade group serving the retail banking industry. In this role, Erin manages CBA's corporate sponsorship program, working with industry suppliers and supporters year-round to engage with the organization and bank members.
She has twelve years of association experience, working to increase growth opportunities and implementing new partnership programs from the ground up. She collaborates directly with CBA's Board of Directors and other stakeholders. In her role as Deputy Chief of Staff, Erin works as a senior counselor to the association's president and CEO, executing daily activities and long-lead projects for the organization with the Chief of Staff.
Erin is a graduate of Virginia Tech where she earned a Bachelor of Arts degree in Communications. She currently resides in Washington, DC with her beloved dog, Radio.
Tonya W. Muse
Executive Director, Council of Manufacturing Associations, National Association of Manufacturers
Tonya Muse is the Executive Director of the Council of Manufacturing Associations (CMA) at the National Association of Manufacturers (NAM), a position that she has held since July 2014. In this capacity, she oversees the leadership, direction and management of over 250 trade association members. She engages CMA members to promote legislative, regulatory and economic policies that enhance manufacturers and is responsible for creating professional development opportunities for association leaders.
Prior to joining the NAM, Ms. Muse spent three years as Director of Membership for the Girl Scout Council of the Nation's Capital, with a membership of over 90,000 girls and adult volunteers. Under her leadership, the Council experienced three consecutive years of membership growth.
Ms. Muse spent 17 years with the Envelope Manufacturers Association (EMA), serving as the Senior Vice President, as well as the Executive Director of the EMA Foundation for Paper-Based Communications, where she oversaw the day to day operations of the association and foundation. She was responsible for all donor engagement and fundraising initiatives.
Ms. Muse has a B.S. in Journalism from the University of Maryland and is a Certified Association Executive with the American Society of Association of Executives (ASAE). In March 2016 she was named an ASAE Fellow, which is the highest designation given to association executives. She is a former member of the ASAE Foundation Board of Directors and has served as a mentor for ASAE's Diversity Executive Leadership Program.
Ms. Muse is a graduate of the U.S. Chamber of Commerce's Institute for Organizational Management and is a past Young & Aspiring Professional named by Association Trends. Ms. Muse served on the board of directors for A Wider Circle, a non-profit organization whose mission is to end poverty, from 2012-2018. She is the proud mother of three children.
Jill Norris
CommPartners, Senior Event Producer
As a Senior Event Producer, Jill has been producing virtual events of all shapes and sizes for small and large associations, trade companies and corporations since joining CommPartners in 2010. Jill grew up in Southern Maryland in a little town called Hollywood and moved on to graduate from Towson University outside of Baltimore with a degree in Mass Communications and Electronic Media and Film. Before coming to CommPartners, Jill held positions in radio, marketing/design and onsite conference planning. In her free time, she enjoys playing sports and traveling.
Lewis Flax
CEO, Flax Associates, LLC
Lewis Flax specializes in assisting nonprofit organizations generate financial support. He has provided guidance related to fundraising efforts with a specific focus on developing corporate support through establishing partnerships, enhancing sponsorship efforts, and securing board member support. His firm, Flax Associates (established in 2008) offers guidance to national and local nonprofit organizations.